While we're on the Halloween stuff, I thought I might throw this up here…it's a Resident Evil spoof my family did a couple of years ago for our family gaming Youtube channel…you might want to turn up the volume near the end…not because of any kind of jump scare, mind you…my daughter runs away from the mic while talking, so it's hard to hear what she was saying.
Anyone dressing up? I want to see photos!
Halloween. Trick or Treating. Dressing up and asking candy from strangers. I'm dressing up as a white van Kappa
I haven't gone out on Halloween in years, and with my leg no longer being a viable mobility option, this year will be no different. Good news is the lad is old enough to go out with his friends (gosh I hope he doesn't do anything stupid). Bad news is, I can't pretend to pass out candy and actually eat it while watching horror flicks cuz the wife will home with me to ensure the local kiddos actually get their cavities…
You know, cuz I can't show up in a thread without a freaking paragraph in tow.
##HAPPY HALLOWEEN Y'ALL!
BE SURE TO STAY SAFE AND HAVE FUN!
But really, be safe everyone. It's a crazy time of year.
Happy Halloween, everyone… SIGH

HAPPY HALLOWEEN!!!
#Happy Halloween
!
Did I do good @Fwufikins?
Happy Halloween everyone!
Bruh what is that anime you keep posting lol
The finest anime ever to be crafted in Texas

See you in this thread next year…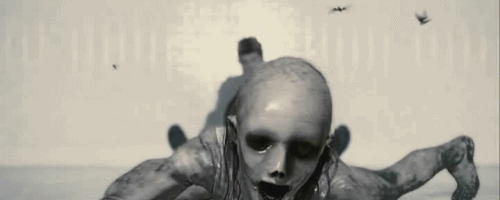 Don't be a freak like this either