So… I played game boy game which includes 369 games in 1 game cartridge. There's a lot of weird named games and clones of other games, but this one got my attention.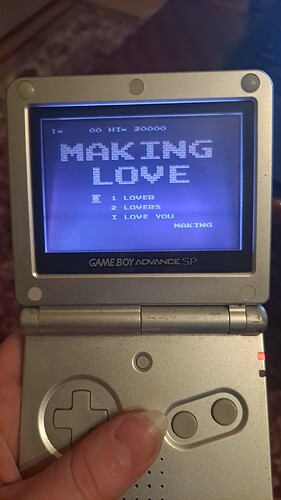 Well, thats cute. I googled for game named that and nothing. Anyone recognizes?
This seems to be some kind of tank game, not love, tho.