This is so awesome!
I'm one of the few who loved DmC: Devil May Cry, but I knew after the fan outcry and rage around it that we would most likely never see a sequel to that. So when the rumours about a DMC5 was around, I was so skeptical. But as it turns out, they were right! Devil May Cry is back!
The trailer shows us Nero and a female companion. Funny enough, Nero kinda looks like DmC Dante this time around, but I think that's a good thing.
Nero has his demon arm replaced with a cyborg implant instead. A hooded figure (possibly Vergil) removed his demon arm, but Nero appears to still have his demonic powers which he uses through his new cyborg arm.
And we see Dante drive onto the scene at the end on his motorcycle. Possibly after he went to Hell after DMC2, which is canonically where Dante went last. He has a beard this time around, most likely to show he's aged, so this theory could be true.
I hope we will see Trish, Lady AND Lucia as well in this game, and hopefully have all of them playable along with the boys, Nero, Dante and Vergil. That would be my biggest wish for this title.
It looks good, though I'm not a fan of Nero and him being the main protagonist has me kinda disappointed, however, he looks cool and it seems like he's left his whiny self back in DMC4.
Can't wait to see more.
Capcom is slowly crawling out of the hole they dug for themselves with all these returning titles, and it warms my heart.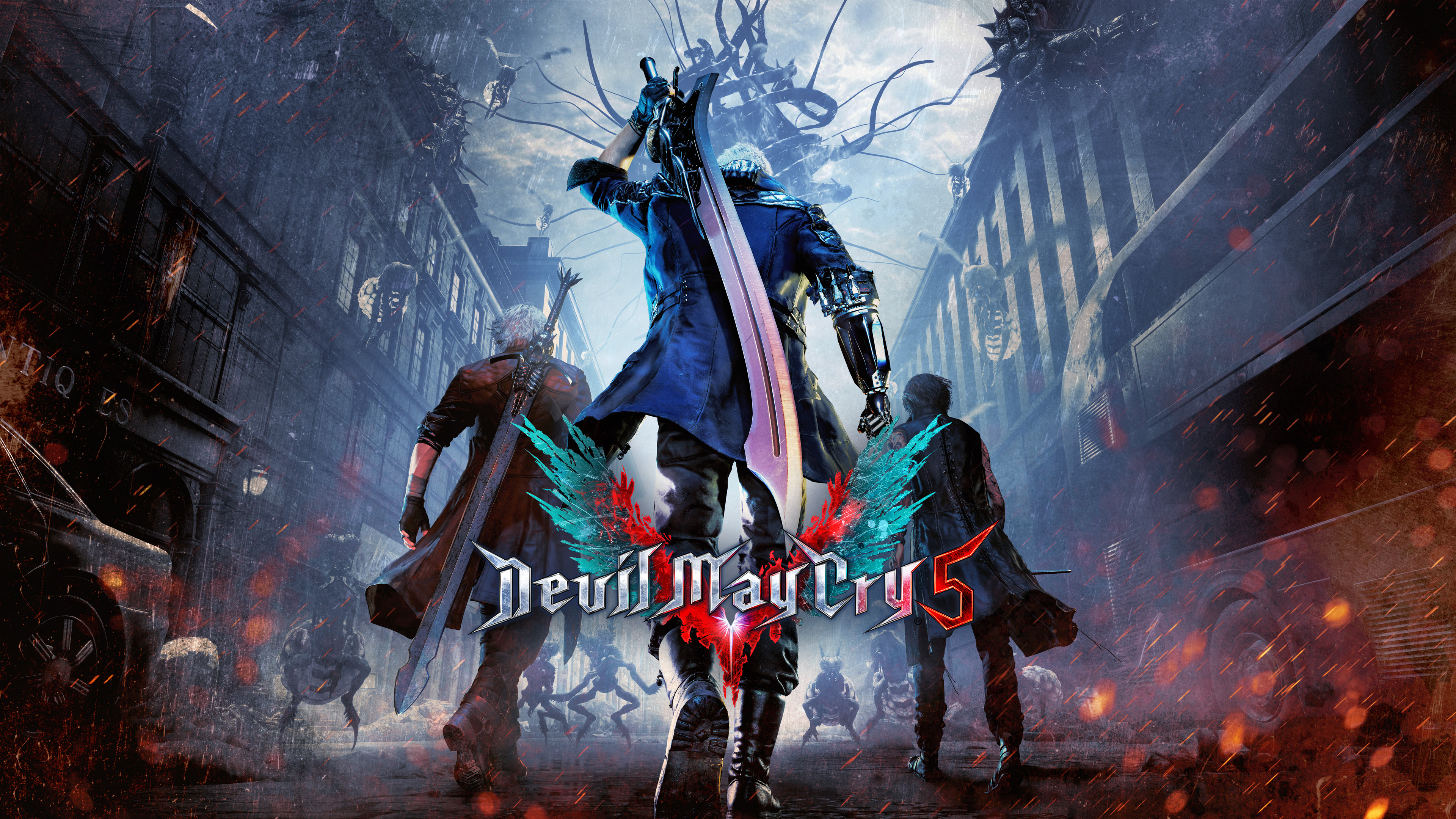 See more here:
http://www.capcom-unity.com/dubindoh/blog/2018/06/10/e3-2018-announcing-devil-may-cry-5-coming-to-xbox-one-ps4-and-pc-in-spring-2019