Do anyone remember I made Shark man "Khark" before Upgrade Ultra Combo Fourm? So, I make Shark man's new name, backstory and moves!
---
Colossus

Real name - Viktor Tur
Height - 6'5"
Weight - 421 Ibs
Age - 34
Origin - Russia
Colossus's backstory - He was adopted by Ultratech. Viktor have been abused all his whole life and Ultratech want kill to him. But Viktor escaped from Ultratech, Fulgores soldiers try find to him but he disappear. Viktor become criminal and he want revenge. Many years later, ARIA was caught Viktor then ARIA erased his memories. ARIA put shark's DNA in Viktor. He become big shark and more stronger than before! ARIA order him to kill Orchid, Jago, Tj Combo and Maya.
---
Colosuss's moves
Command Attacks:
Sharp jaws (Forward + HP) Does three time bites.
Hardes kick: (Back + HK) If you quick tap back + hp then Colossus will fast kick but low damage. If you hold tap back + hp then let go. Can be charged for a while to make the attack unblockable!
Special Moves:
Rampage: (


+ Kick)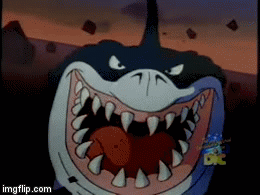 Pain: (


+ Punch)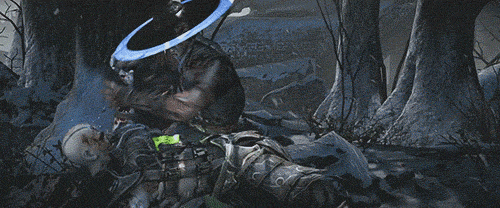 Destroy: (



+ Punch)

Instinct Mode - Death of Madness:[quote="Fwufikins, post:8, topic:1505"]
-It might make things harder to break. For example, say it adds an extra hit or two to linkers, like Thunder's triplax or Orchid's flik flak. People will see a 3 hit linker and think its a heavy, but it's actually an enhanced medium or light, locking them out and allowing for ridiculous damage.
[/quote]
---
So, what do you think about Colossus?