Don't…don't do that. Don't give me hope…
One never knows. In all likelihood it's probably just for the purpose of maintenance and continued use rather than it being indicative of another KI game, but who knows? I just hope we don't have to wait another 20 years for another KI.
"Hope is a waking dream."
wait musing KI2 whats that mean?
edit: Oh I see.
thats likly ot, but hey if it happens then celebrate!
I don't think they would tell if they were or had been working on a sequel to the game. Even when asked point blank, they'd remain vague and not say.
yeah and a few months ago they have said things ranging from they will consider making a new KI to if they can find a developer that's up to the task for it.
That might very well be the case, but even if they had found a developer for it and were already working on it, nothing would force them to reveal that info. They could say the same thing they are or have been saying.
Strategically, it would even be unwise to reveal the game too early in development. Given how sometimes game development is, you should avoid announcing any game till it's in a really good place and practically ready to see the light of day. A good example is Scalebound, the game was announced much earlier than it was ready to be and over the years, the game was in development hell, which I believe Matt Mcmuscles has covered the troubled history of its development, only to be cancelled to a lot of fan anger.
KI is one of those that needs the right treatment, and I'd like to see it done right, because a disastrous development and launch or even worse, a very public cancellation after much teasing and announcement, could see the franchise shelved for another few decades, something I really don't want to happen.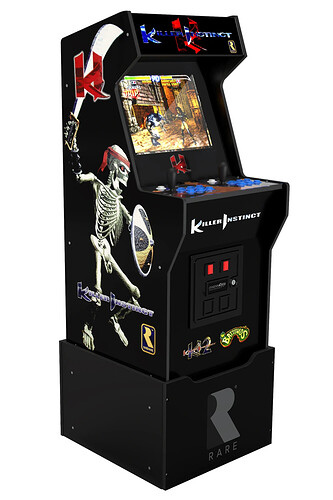 To be fair, we are still waiting for this beast to come out.

I have a good feeling that there's more on the way…
-Zenek
Yeah, Microsoft clearly agrees with this but the biggest question is how that's actually going to happen. With the circumstances being what they are, I can't see many strong possibilities except another Double Helix-like situation. It's kind of disheartening that a sequel may have to go through the same risks and perils all over again, even if it does get announced five years from now.
Definitely! One concern I have, though, is the question of the season-styled development. One potentially likely possibility I can see happening is if Microsoft did the whole seasons thing again but on an even smaller budget, which would be a HUGE problem to me as a fan. I mean, don't get me wrong, as a payment option and the way it was handled, it was enormously fair all things considered, especially compared to the downright shady DLC practices of DOA6, BUT, as a development method, I see it as kind of problematic. It kind of encourages the "good enough" mentality. I think the main reason for it, aside from Microsoft wanting to have a launch game for the XBONE, is that they didn't have faith in the game, if not the series. I mean, think about the circumstances - fighters are a niche market, plus there was no guarantee that KI would have been successful. In all likelihood, they opted for this method as a way of both testing the waters and as a cost-cutting method, as a kind of safety net for themselves so that in the event that it failed, they can just can the game altogether, even if the series have a cult following. Ideally I'd love for a new KI to be AAA in quality, with some great writing, graphics, music and controls. Maybe get Mick Gordon and Robin Beanland onboard for the music. I don't mind if there are seasons, just so long as the payment options are fair, that consumers aren't being ripped off for huge sums of money and that the actual game itself is good, if not great (although ideally speaking I'd want it to be amazing).
Precisely. The new game needs to be worth the wait in most ways if not all. We've the right to expect great stuff don't we