Back on the Season 2 forums, the idea of Shadow Jago getting accessories was being discussed more often, if he were to become his own character, since hes the bonus character, i believe he deserves AT LEAST the Bonus character treatment, at least 6 colors and 2 extra accessory sets, like Omen for example, well accessories are the option i wanna see the most, so i wanted to discuss what kind of accessories that would be cool to see.
Back on the old forums, @xCrimsonLegendx and I discussed the idea of a set that i like to call the "Herald of Gargos set", a set that implies Omen slowly becoming his own being, so i imagined if his accessories (being his mask, sword, and kneepads) were heavily Omen inspired, with his ninja mask being the bottom half of Omens mask, (xcrimsonlegendx made a photoshopped edit which i will post), a shadowy electric sword that resembles omens body/nervous system, and kneepads that look like the top half of omens mask.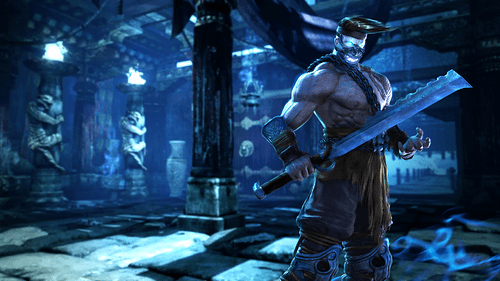 the second set, which i call the Gargoyle Set, i imagine would be a nod to Jago's wooden set, except made of stone, and resembles that of a Gargoyle (hence the name), with a stony Gargoyle face mask, winged kneepads, and a jagged stone sword.
What do you guys think? what kind of accessories would you like to see Shago get?