Does anyone remember Turok Dinosaur Hunter, Seeds of Evil, Shadows of Oblivion, Evolution or the Reboot from 2008 ?
I loved these Games (with the exception of Shadows of Oblivion because it wasn't on PC and I never played it).
A few days ago, there was the confirmation that Turok Dinosaur Hunter and Seeds of Evil will be getting a remake.
And all of a sudden lots of information, artwork and screenshots surfaced from "Turok 2", Which should be a Successor to the 2008 Reboot. It was canceled.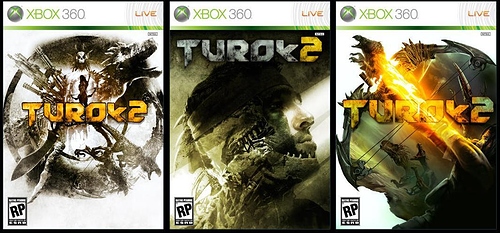 But it looked really cool and I hope that an experienced team will get a chance to develop this game. Because THIS is the Turok game what I've always wanted.
If you want to see the Artworks and Screenshots: http://www.neogaf.com/forum/showthread.php?t=678673&highlight=turok
And even more information to the canceled Turok 2: http://turok.wikia.com/wiki/Turok_2_(Cancelled)