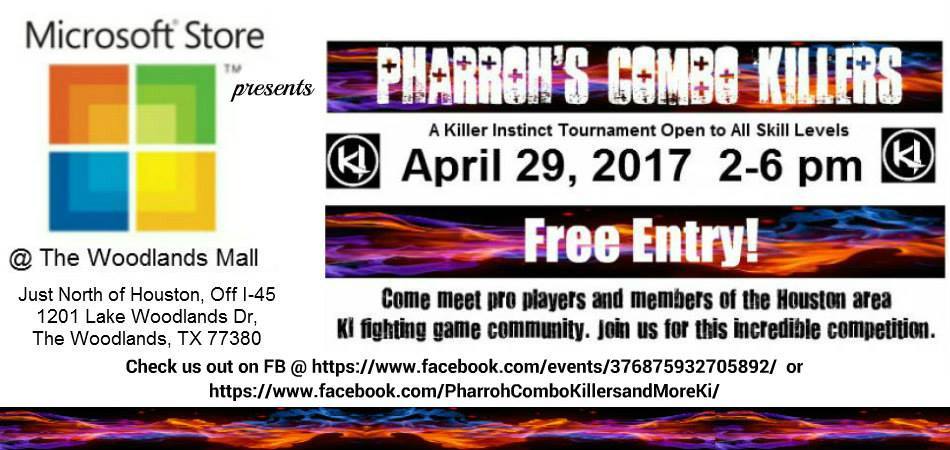 Hey everyone! We are 3 days away from Combo Killers @ The Woodlands Mall's Microsoft Store here in The Woodlands Tx.
This is a FREE entry event. Just come on down, Have some free food and drinks & lets #PlayKI
We will have prizes for Top 3 as well as Custom Pharroh's Combo Killers Certificates for Top 3!
1st Place will win a special Color 10 Spinal DLC code, A General Raam Controller Skin and a KI Sticker.
2nd Place will win a General Raam Controller skin and a KI Sticker.
3rd Place will win a KI sticker.
If you have any questions or concerns please feel free to ask.
We want to Thank the Microsoft Store for allowing us to put this on and #FightSessions for providing the stream setup!
Please check out the event page here https://www.facebook.com/events/376875932705892/
If you know anyone that would be interested please share it around!
Thanks