Happy (almost) New Year, KI Fans!



I wish that the unlockable Shadow Lords dossiers had been easier to unlock over the past year, because I've been collecting a ton of them since the latest patch (thank-you @developers!) and taking in the subtle threads that have been laid out that could very well hint at the future of KI.
The dossiers and storylines hinted at Kilgore (Vaguely "introduced" by ARIA in a special Shadow Lords mission), Eyedol (The "weapon" that Kan-Ra was trying to assemble to take down Gargos), and Eagle (Glacius, Orchid, ARIA, etc. dossiers all referenced Eagle in various ways) before their respective releases, and it hit me that two very interesting unexplored plot points might be a glimpse of what's next: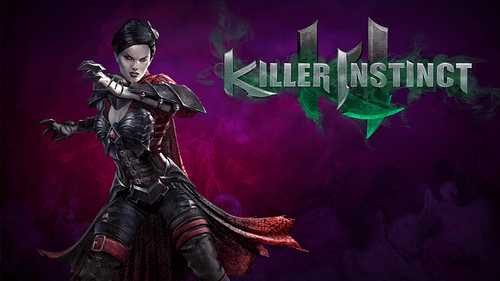 Point A: Does anyone remember when Mira stole "Ancient Egyptian Resurrection Spells for Dummies" from Sabrewulf's basement library? It was first documented in this fantastic novella, and Mira's misadventure was reconfirmed in a dossier that I recently unlocked. It seemed like it was extremely important that Mira recovered the book for the Coven, didn't it?

With the Coven causing trouble for our heroes and villains in the comic series, the vampire clan might have a substantial plan for filling the vacuum of power left behind when the Gargos Armageddon was cancelled in Shadow Lords.
… In other words, who or what do the vampires want to bring back to life using long-forgotten magic??? (Yay, new monster!)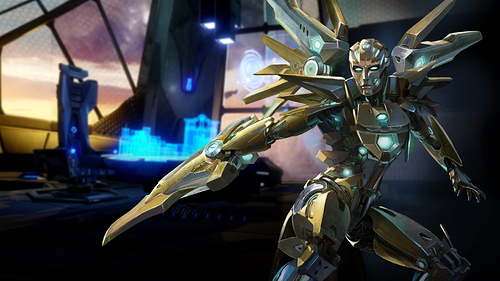 Point B: Between Eagle's relatively recent backstory dossiers and ARIA's, it is apparent that she wants to "evolve" into an organic body of some kind. I believe that Eagle, Fulgore, Kilgore, and other Ultratech experiments to some extent or another laid the groundwork for ARIA's impending flesh-cyborg body, which may reintroduce her as the new big-bad in the future.
I can absolutely imagine an "ARIA, Evolved" fighter that looks like a beautiful human woman with the mind of ARIA throughout her first (green) life bar, but as soon as she falls into her second (red) lifebar, she has an Instinct-like animation where her human body is enveloped by her hidden nanobot/cybernetic enhancements, which puts her new body into "recovery mode."
ARIA, Evolved's "human form" would fight like Orchid, Jago, Maya, etc. type human fighters, but "recovery form" would fight like one of our monsters, since the defensive robotic bits would morph into things like lobster claws, spines, mantis pinchers, etc. to protect her vulnerable organic body while her mechanical side emulates the best defensive and offensive tools that nature has to offer. It wouldn't be the first time that Ultratech looked to nature for offensive capabilities! (Riptor!)
Yeah, I can't fit Sharkman into either dangling plot point either, but these two look like they have plenty of room to expand the KI universe. I hope to see some new fighters and stories from the KI Crew in 2018!
Happy New Year, everyone!

-Zenek