Welcome to the Xbox Thread
Who remember these Games?
Part 1:
Halo: Combat Evolved

Amped: Freestyle Snowboarding

Oddworld: Munch's Oddysee

Fuzion Frenzy

Dead or Alive 3

Project Gotham Racing

Azurik: Rise of Perathia

Dark Summit

4x4 EVO 2

Shrek

I remember several of them, but the only one I owned and cared for was Halo: Combat Evolved. I sold it when I bought the Xbox 360 remaster back in 2011, and I also have the PC and Xbox One versions of Halo: The Master Chief Collection now.
Part 2:
AirForce Delta Storm

Mad Dash Racing

JSRF: Jet Set Radio Future

Genma Onimusha

Gunvalkyrie

Gun Metal

Chase: Hollywood Stunt Driver

Metal Gear Solid 2: Substance

Serious Sam

Dead or Alive: Xtreme Beach Volleyball

Part 3:
Kakuto Chojin

Crimson Sea

Wreckless: The Yakuza Missions

Egg Mania: Eggstreme Madness

Blinx: The Time Sweeper

Shenmue II

Bloody Roar Extreme

ToeJam & Earl III: Mission to Earth

Panzer Dragoon Orta

Bruce Lee: Quest of the Dragon

Part 4:
SoulCalibur II

Otogi: Myth of Demons

Mortal Kombat: Deadly Alliance

Spy Hunter

Outlaw Golf

State of Emergency

Whacked!

Scooby-Doo! Night of 100 Frights

Loons: The Fight for Fame

Crash Bandicoot: The Wrath of Cortex

Part 5:
Sudeki

Otogi 2: Immortal Warriors

Blinx 2: Masters of Time & Space

Sonic Heroes

Crimson Skies: High Road to Revenge

Grabbed by the Ghoulies

Silent Scope Complete

Conker: Live & Reloaded

Hunter: The Reckoning Redeemer

Project Gotham Racing 2

Part 6:
OutRun 2

Ninja Gaiden

Serious Sam II

Pirates: The Legend of Black Kat

OutRun 2006: Coast 2 Coast

Super Monkey Ball Deluxe

Phantasy Star Online Episode I & II

Splashdown

Deathrow

Godzilla: Destroy All Monsters Melee

Oohhh I had the gamecube version. GOOD TIMES!
Speaking of, why don't we have a gamecube topic?
Here are my Top 10 favorite Original Xbox


Games
What are your top 10 favorite Xbox games?
Original Xbox games? I'd have to go:
10 . Splinter Cell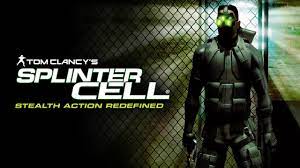 Panzer Dragoon Orta
Buffy the Vampire Slayer
Ninja Gaiden
Fable
Jade Empire
MechAssault
Crimson Skies: High Road to Revenge
Dead or Alive 3
Halo