So we recently got the bad news of Season 3 only having 3 stages. I've been going through the current news post section, where many of you have posted your dispair. Reading through most of it, I came across some few details about Ultimates and Stages that Adam Isgreen and Rukari gave in a low key manner.
Many of you posted your huge disappointment towards the news and started to question everything. So questions started popping up about ultimates. In one post that Rukari made he stated that DJames had already answered the question.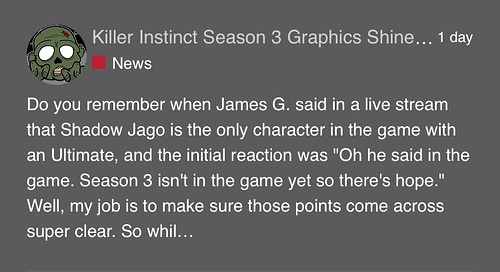 So there is still a possibility for more ultimates in Season 3
The next topic is regarding the 3 stages for season 3 which they have clearly stated is not a troll. My thoughts are that we have only seen 1 stage which is Kim Wu's because of what Adam stated recently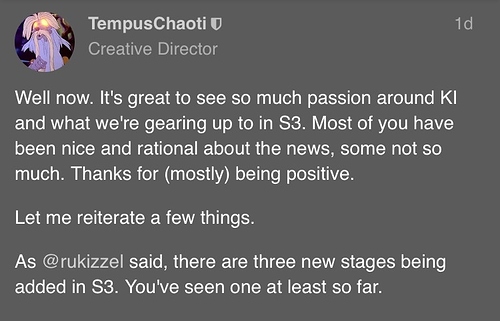 Adam stated that we have only seen 1 stage which means that the teaser of Arbiter was not his stage but part of his story/arcade mode cutscene. So my predictions on who the 3 stages are going to be for are Kim Wu, Tusk and Gargos since he would be the boss fight. Please give me your thoughts on my ideas and thanks for reading.