You know…that character. The one you'd rather avoid at all cost.
Every game has this, all fighting games and class based games have that one annoying character you wish you weren't playing against. From the snipers from across the map to the endless wave of kens and ryus, there's something that just ticks you off about them.
So what's that character for you in KI? It can be your worst MU no matter who you play to the play style this character promotes.
Mine personally, is the infamous Shago player. His play style surrounds the idea of these YOLO moves and almost unreactable mixups that catch you off guard. Especially the forward dash shenanigans, blocking against those is really just a guess. Also spam…lost of it. Espiecally when I used to be a RAAM main, the endless EATYOURCOOKIES thrown at me left a bad taste my mouth. His zoning is really just a battle with keeping your cool and trying to not rip your hair out. He's not a cheap character, but his play style can leave someone really frustrated even when they win.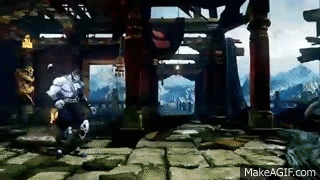 So share what you think below and thanks for taking your time to read!