Just starting a new thread for a new Retro Jago model I am throwing together. Actually getting spare time to bust out another one lately. Just going to show the progress and how its created. Shouldnt take long.
Its REALLY early in the process because I want to show the progress as I work on it.
This one should be fun to work on. I plan on finishing it out, fully detailing it, rigging it and putting it in my personal alternative KI game I am working on in my spare time. And also 3D print him in a awesome pose for my personal collection.
Thanks, this should be fun!
Only have about 2 hours in it so far. Good rough start.
Roughed in his body and started sculpting out his mask and hair. Just applied rough place holder textures to start to get his colors narrowed down.
Going to detail out the mask next, make it look good and cloth-y, and get his shirt made up real quick. Then work in his skin to make it look good.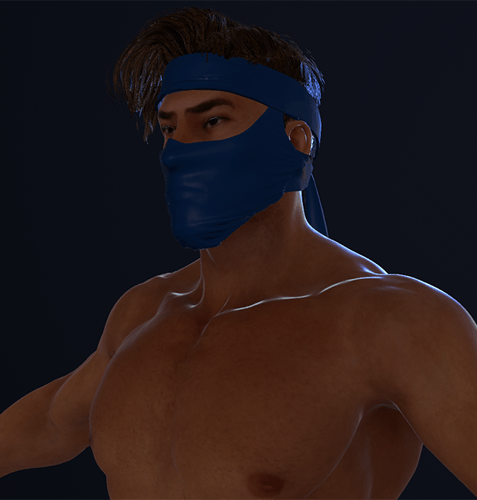 Once I actually add detail to his mask he should start to look really good. Will add some more screengrabs shortly.
Look forward to finishing this one out!