As a fan of KI from the snes times, i ask / suggest to developers to enable more performance options to the game run on a low PC.
This is my story: i'd like to play the new KI but have no money to buy a Xone so i decided to test the new KI on a windows 10 that i have here, just to test, even knowing it would not run. To my surprise, when i put the graphic at minimum, the game runs about 30 fps in some stages and on Dojo stage runs at 60 fps.
I feared that this gameplay was very different from the first game but the commands are almost the same, only more easy, even with the combo assistance off, i had fun and satisfy my curiosity a little but i want more and i think is possible.
I would like to play with better performance, i did everything i could, i disabled secondary services of windows, activated performance options on everywhere, so i realized a few things that could improve the experience for those who have a weak PC, but this not depend on me. For this reason i created this topic, to suggest some more performance options, if possible:
Option to disable shadows completely (the reflective character and object shadows, not the shadow atack effect)
Option to disable dinamic objects in stages (destructions, helicopter, animals, machines, lava, etc)
Option to skip the final dialogue (like skip the intro dialogue before fight)
Option to choose the 3D model character on selection screen to a static character picture (don't need include accessories in the character picture, of course, only the colors options and the retro costume are enough)
Put dojo stage in others modes with the option to chose automaticaly the background picture according to the selected music
This is my pc configuration with Windows 10:
Processor: Intel ® Celeron ® 3205U @ 1.50GHz, 2 Cores
RAM: 4.00 GB
Video Card: Intel ® HD Graphics
Dedicated Video Memory: 128 MB
Impressive as it is far from the minimum requirements but still I'm almost getting to play perfectly.
Note: I have a good pc for games with dedicated video card, more ram, better processor, etc, that would run KI perfectly, but is windows 7 and I'm having problems to install Windows 10, i searched and did everything to fix the errors (seriously, trust on me) and still was not enough, the only thing missing is format the PC before attempting to install the new windows but if i do not succed with this last try, i can only have hope in the suggestions above and maybe help others in the same situation to can play this new KI in a weak PC.
Currently i still play the classic KI in the Ultra 64 emulator, so i do not see problem to run this new game in low resolution with a few pixels appearing.
Bonus suggestions:
The concept art version of Cinder (alien) could be used to create a secret boss of a season like Shadow Jago, what would be the new name? Heat Shade?
The three classic rooftop stages of classic KI would be cool on new
Sorry for my english, i'am from Brazil.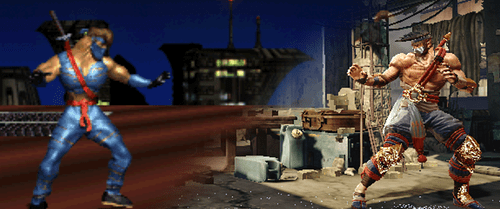 Thanks