Merry Christmas, Season's Greetings and have a Cool Yule everyone!

#Merry Christmas etc!
It's been good thus far, even though it isn't Christmas quite yet. I've gotten/chosen plenty of good things thus far! Mostly figures and such (Ultimate Source Fulgore, Pop Vinyl William Wallace And Lemmy, and a plushy of Kirara from InuYasha because I'm a weeb) as well as some nice clothes. I'll be going down to Tucson tomorrow to give/receive more gifts, then on New Years Eve I'll be back home for more celebration! And on top of it all I have a birthday in January!

Hoping that you guys all have as pleasant a Holiday season as I am!
Well, we had our Christmas at my in-laws earlier today, wel all got some good stuff (I myself got a Star Wars episode 7 LP soundtrack with has holograms of a TIE fighter and the Milenium Falcon imprinted on the records…very cool), and we had some very good food. But now I'm at work (BOOO!)
On Monday we're going to my parents' house for Christmas there…my family's…odd. It never can be just a straight-forward meet & greet & everybody just enjoy each other's company and open presents & eat…they've always got to have games, and stupid rules (like last year's no electronic devices rule), and other stuff I won't mention here. So I'm hoping that stuff will be at a minimum there.
Anyway, just want to say again, Merry Christmas, Happy whatever else you celebrate, and Happy Holidays everyone!
Merry Christmas everyone!
Already got some of my Christmas/Birthday presents from my family. $500 and some new cologne from the parents, Amazon gift card and a package I have yet to receive from the Sister and Brother-In-Law, and the new MacBook Pro that I bought for myself a couple of months ago.

Got tomorrow off from work so my family and I are going over to my best friend and his familie's house for Christmas schenanigans and perhaps a Poker game as well.
Edit: Yooooo it was a Seahawks hoodie! Lets ■■■■■■■ go!
I think it would also be great to say Merry Christmas & Happy Holidays to the @developers , and thanks for making such an awesome game that we can all enjoy and also to the KI community overall!! Hope all you guys (and girls) have the best of weekends!
Merry Christmas and happy holidays to you all. I hope you all eat well and enjoy spending time with loved ones.
Had my lady's family over tonight for the annual chicken enchiladas and gift exchaging. I received two new Xbox One controllers, but one of them didn't work

So between my four controllers, I now have only one where all of the buttons work.
On the bright side, I also got a cook book, a few items for our Christmas village, God of War 3, The Last Remnant, ReCore and Final Fantasy XV, so not too shabby!!

Got my lady a curling iron, a makeup mirror, slippers, a Nintendo 3DS along with Dead or Alive Dimensions, New Super Mario Bros 2, Mario Kart 7, and Kirby Planet Robobot. She seemed really happy!
So yeah, all in all a nice Christmas Eve. Tomorrow we'll head to her aunt and uncle's for terrible, butt busting Italian food, then Monday we might head to my mom's. So yeah… Great (long) weekend!!
Merry (official) Christmas, guys! I'd have been more verbose last time I posted, but my brain was slightly non-functioning due to copious amounts of mulled wine.

My fella got me a new hairdryer, headset for my pc and Planet Coaster, I got him a fancy new e-cig, made him an advent calendar with his favourite chocolates in and will be getting him more stuff off Steam.
We'll be cooking Christmas dinner (gammon) shortly, there's just the two of us today, but we're going to my sister's tomorrow to see my family , eat more food and open more presents!
On the 28th we see the fella's family for a buffet and games, and on new years we're going to the other end of the country to visit the fella's mum for some kind of fire festival where they have fire dancers and do stuff like roll burning barrels down hills!
So, hopefully fun times ahead, have a great day everyone and @developers, Season's Greetings and many thanks for such a well conceived and fun game!
I opened my 1 Christmas Eve gift - it was a Funko bobblehead of Rey, from Star Wars: The Force Awakens.
More to come later today - stay tuned!

Merry Christmas everyone. And happy holidays for whatever you may or may not be celebrating. Hoping you all enjoy some time with family and loved ones.
And also haul in tons of awesome swag.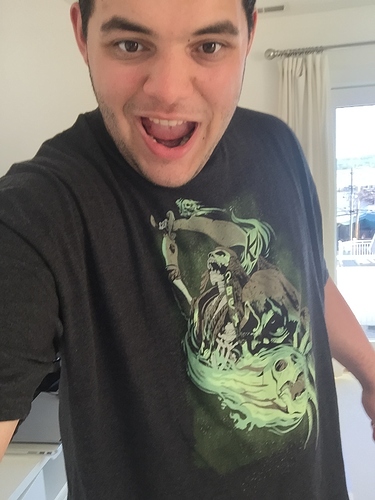 #HAPPY HOLIDAYS! HERE IS A FACE REVEAL FOR THOSE WHO HAVEN'T SEEN MY FACE!
#AND A NEW BADASS SPINAL SHIRT!
OMG!! you look like you wrestle tight shorts and do pop up powerbombs



Wow.
You look like me. Sans glasses, beard, and mustache.
Merry Christmas to everyone that celebrates, happy holidays or just plain old happy Sunday if you don't celebrate anything. Regardless I hope this season has been joyous and peaceful for everyone!
Merry Christmas! I hope you all enjoy getting your presents as well as giving them.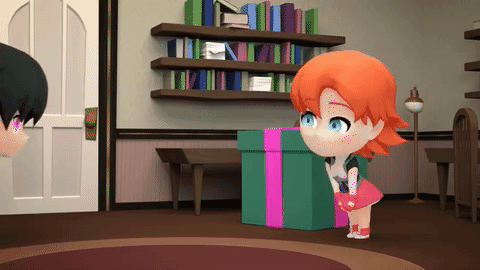 Treasure the time you get to be with your family and loved ones and all that.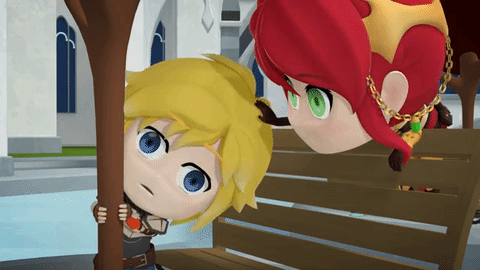 Don't get upset if you don't get what you want this year.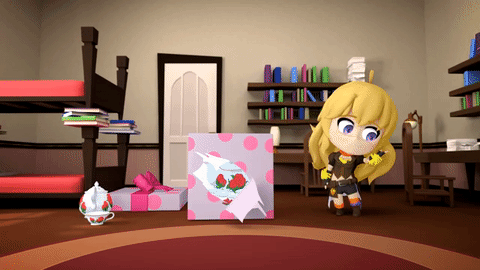 And be as cheerful as you can be since this day only comes once a year.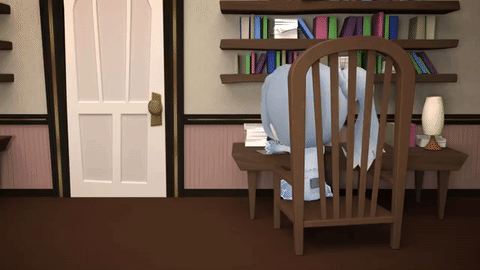 As far as what I got, so far I have a total of $600 and "The Last Guardian" which I did not know was coming out until the week FFVX did. I'll have to see what else I get when I come home.
(And yes this was also another excuse to use these gifs)
Merry Christmas! Hope everyone got awesome gifts and gave even better gifts to friends and family!
Here is what I racked up of importance to the gaming world


*Xbox One S 1TB Battlefield edition and handed my original Xbox one with KI skin to my son.
A bad ■■■ X-Rocker Pro 300 Gaming chair with blue tooth speakers and such
Bloodborne table card game…just need someone to play with lol @xSkeletalx
*Bloodborne hoody and shirts and a Bloodborne plush doll
Killer instinct Beanie!
And of course the typical Novelty shirts,Books, socks,underwear and beanies.
What I got a presents:
Fulgore shirt!
JOJO'S BIZARRE ADVENTURE STARDUST CRUSADERS VOLUME 3 - 16!!!
Xbox live 12 months!