YES, I finally made it to Killer rank!!!
Couldn't have done it without the help from you guys on here! Especially @SightlessKombat & @RGLOfficial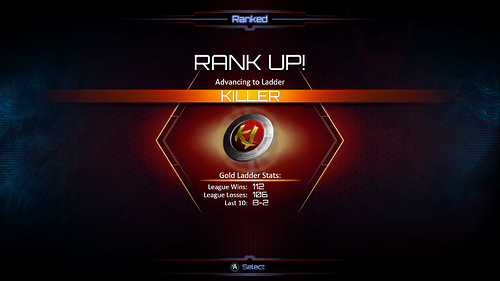 Looking forward to some best of 3 matches & will now take some time to try and improve my game with some other characters.
Oh and I couldn't help but finish my last set in Gold with a stage ultra!!