Kim Wu has been revealed! The long wait is finally over

Trailer (and guest character) can seen here:
yeah i'm super excited for s3. let's goo
This is the thread that I'm going to blow up with Kim Wu HYPE.

I'd like to see a live reaction!
Unfortunately you'll probably see the character onscreen at kicup before the trailer!
I actually wanna include some Kim Wu fan stuff that myself and others made as well, buuuut the post might be moved to the 'Artwork" section.
Not that there's anything wrong of course.

Lol of all people's reaction to Kim Wu, I'm most curious what yours will be. My votes on yea, do it

I don't know how they are going to showcase the S3 preview but I'd imagine we'd get at least some characters on the grid so I'm expecting to see Rash if not Kim Wu next week.
We've already seen rash, so that's not a reveal
What would be awesome is if TUSK showed up!
Please do Redz , I'd love to see your fangasm!
Just think- right now the character is sitting in files waiting to be uploaded!
Wonder what kind of face she will have?
Default outfit ?
Accessories?
Stage?
Weapon?
Music
This is the first time we've waited the longest for anything at all
ID LOVE TO! But I don't have that type of equipment.

Oh I know. You know me though, In every Kim post blowing it up.
Imagine if it wasn't Kim Wu and something entirely different. Like the Ice Climbers.
Good Guys IG taking in left out characters.
I'm hoping to god we get gameplay of Kim Wu at PAX South
Here are some tweets I wanna share from Adam (hope you don't mind btw haha):
---
---
Any thoughts?

The first response.
My prediction of Kim Wu wearing pants has increased to 83-90%. Calling it right now

Lets f'ing go!
The second response: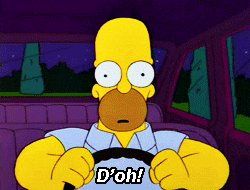 I'm Predicting the same somthing similer to that
Don't worry about that! I have burn question for Adam Isgreen…