So I thought I would like to share something that I made a few weeks ago…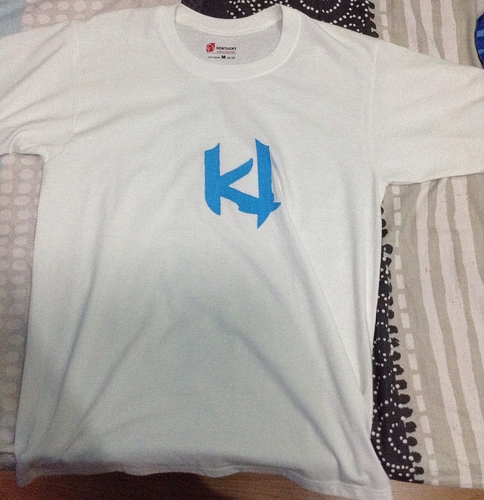 Yup, you read it clear, a homemade Killer Instinct shirt! So why did I made this? The thing is, I had a project in one of my subjects, and it was all about shirt printing. We could select any design we want, and KI was merely the perfect choice for me. The method used was silkscreen painting, and sure enough, the result was perfect! The placement/position of the KI logo on the shirt is a bit off though, but still it looked great! So yeah.

To conclude this, I have thought of a perfect tagline…
FEEL THE INSTINCT. GET YOUR INSTINCT ON. THIS IS KILLER INSTINCT!