I'm looking for anyone living in Hiroshima to play some Killer Instinct.
Sorry, not me. In Tokyo myself. But if you are online then we can play some games online someday. Cheers!
Thanks for the reply! I have a Sega Lindbergh that's connected to my Xbox One so I wanted to invite people to my place and play some KI.
広島に来たら俺に連絡ちょうだい!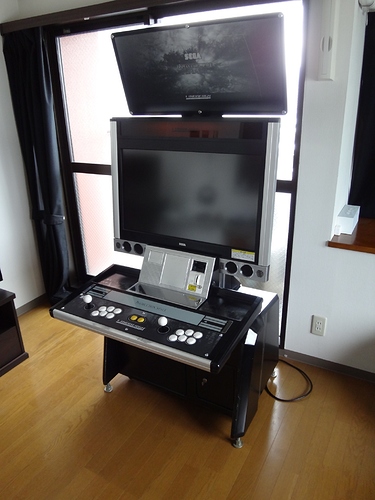 Can I just say, I love how Google Translate interprets that…"If you come to Hiroshima contact it gives me to me!"
Moving to Kadena for my job very soon; not too far, but a plane ride is a ■■■■■ =(
I do visit Hiroshima often, i'll hit you up when I go there next.
Cheers!
Sounds good! Thanks! 宜しく!
I was wondering how the net play is out there. I am more than content with Shadows Mode, but if I can still play online that would be awesome. Any insight here?
Also, are you a Carp fan? =)
It's sweet 95% of the time for me.
I put out a tweet to help with this… Get ahold of Ogty, NucoRet, Cat Drugs, Matty D, Domy… The players are around. Maybe they could help with this search.
Not a Carp fan man!

I'm a KI fan!

Netplay is butter smooth here! Thanks for all the help guys!
I'm a baystars fan

and a KI fan! Was gunna suggest a carp game then beers and KI

I am adding you. I am in Shanghai. I think we can play together with no lag. I played Japanese players zero issues!