Hi @developers i dont know if its a bug or not but how is it possible to get 4000 points for only 3 combats.
@rukizzel
some ideas? it could be possible if at least he beat the first on rank , but the first does not even have 10 000 point for give 1000 k at each loses, so where this free points come from?
see screenshot for more details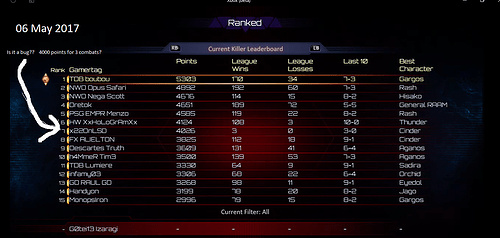 @Infilament any ideas?
UPDATE 10 may 2017 5 pm
here i got him once again, now hes number 1 with only 6 wins and 6-0 arbiter last ten , ahhahaha